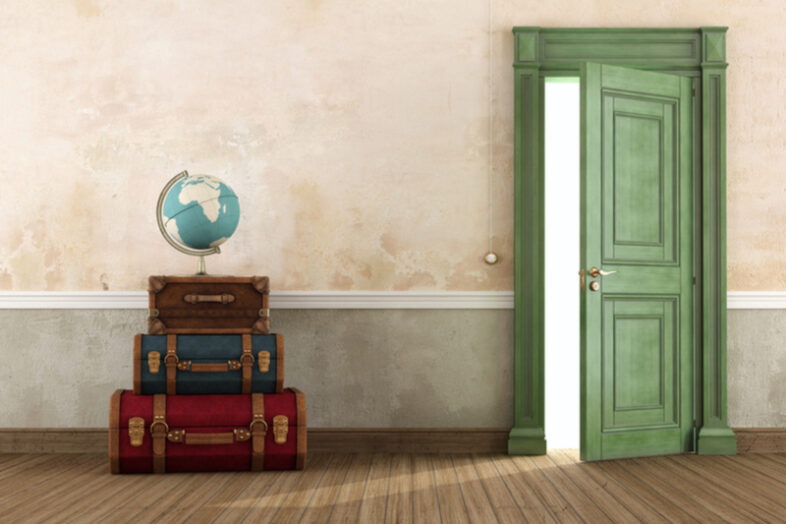 Choosing an IVF clinic is a big life-changing decision
There is a lot to take in to consideration, especially the location.
But how do you choose whether to stay at home or travel abroad for your treatment? Here, we look at key factors that might help you make the decision more clearly – should I travel abroad for my IVF?
One of the main reasons men and women travel abroad for treatment is cost
Fertility clinics in the USA and UK can be expensive, but treatment in Europe and in other countries can sometimes be as much as 50% cheaper.
The second key reason is time
There is a shortage of egg and sperm donors in the UK and long waiting lists. You can wait up to two years for an egg in the UK – a long time if you are already in your late 30s or 40s. The success rate for a woman aged 40-42 with her own egg is about 12% compared with over 30% from a donor egg (according to the UK's Human Fertilisation and Embryology Authority or HFEA).
Foreign clinics often say that treatment can start within a couple of months. Many countries have donor anonymity, such as Spain where almost half of Europe's IVF treatments with donor eggs are performed. Denmark, Cyprus, the Czech Republic and the United States are also popular destinations for IVF.
Standards vary widely
Clinics in the EU are heavily regulated and must obey laws on training, compensation of egg donors, legal-consent requirements, data protection and general safety standards.
It's important to check what kind of screening and tests the donors have been given. How strict is the clinic about who they choose as donors, in terms of age and lifestyle and medical history (genetic disorders). Can you decide the choice of donor (the US allows this)? Can you meet them?
Look at success rates too and how they are measured. It's not easy comparing success rates at clinics because their patients have different medical conditions, but the point is, do your research thoroughly. Only consider using a clinic that you are 100% happy with.
Age limit
In the UK, doctors do not usually offer IVF to women over 42 on the NHS (it may be lower, depending on where you live), and most private clinics put the limit at the age of 50. This tends to be the same across Europe. In Russia there is no age limit, but it doesn't offer the EU's legal protection. Age restrictions vary in the U.S;  the age cut off is usually early 40s or up to 50 with donor eggs. Some clinics in Asia accept women in their 60s.
Gender selection
Being able to choose a baby's sex before birth is currently banned in the UK (it's called preimplantation genetic diagnosis or PGD). Because PGD is outlawed and controversial, British couples need to travel abroad and the most common choice is the US, where sex selection is legal in every state. Getting the right balance of X and Y chromosomes is pricey – the total cost of a trip for a UK couple to the US for PGD is £25,000- £30,000.Gender selection is also legal in Northern Cyprus and Thailand and will be cheaper but standards may be lower.
Multiple pregnancy
In the UK, NHS clinics are encouraged to give women single embryo transfers (a recommendation from the HFEA)because there is less risk to the mother and baby. Women between 37 and 40 may receive two embryos. Other countries allow up to four. Couples often gamble that if they go abroad and transfer multiple embryos, the chances of getting pregnant are higher.
Outside Europe, the regulation of embryo transfer is not always very strict
The advice is to look at the IVF laws of the country, then check the policies of the clinics you like.
Do your research on foreign clinics
Many fertility clinics abroad are of a high standard and successfully treat people from the UK, but ask around and do your research:
Find out the consultant's name and look into their background.
Check the clinic's safety record, the success rate in your age group and the age of its donors (ideally 18-35).
What kind of screening does the clinic carry out of its donors?
What are the local laws regarding sperm and donor anonymity – read the small print to check if the donor will be named on the birth certificate?
Do they offer the fertility treatment you need?
Do they speak good English?
What happens to your medical records when you leave?
Work out the true costs of IVF treatment abroad
Ask for a full breakdown of costs and treatment plan upfront.
What's not included? Smaller costs can quickly add up, such as fertility drugs.
Your travel insurance won't cover overseas fertility treatment so how much is it from a specialist?
If your first cycle doesn't work, add in the cost of travelling back to the clinic.
If they offer payment by instalments, do they charge you interest (a 0% credit card can spread the cost)?
How much will you pay in currency fees to pay in local money?
if it's linked with UK clinics can you have some of the treatments at home rather than travel?
If you need help choosing a clinic, click here for more guidance